The Magic of Cloth, Act VII Silver Threads - November 1 and 2, 2019
The Dufferin Piecemakers Quilting Guild presents a quilt show for the public every three years in order to highlight the work of guild members. The show displays over 300 unique quilts for beds, for walls, for tables and for bodies. There is also a Merchants Mall, a Members' Boutique, a raffle/mini quilt draw, a Northcott challenge and a tea room.
The show is held at the Orangeville Agricultural Event Centre in Mono just outside of Orangeville.
Northcott Challenge Winners:
Pieced:
Appliqued:
Other:
Viewer's Choice CQA Ribbon Winner:
First Place - Kim Beckner - Four Elements

I started a Quilt-a-long with a group of ladies on Facebook. I had already fallen in love with this pattern before I signed up to participate. I immediately saw the "four elements" in the pattern as I spotted the pine trees in the centre, the waves of blue, the translucent wind, the sharp edges of orange and red flames and the wee brown boats. I selected batik fabrics from Creative Sisters in Kitchener. Our group worked on one of the nine block variations each month. I was excited to see the end after nine months of working on this. I wasn't able to really lay it out until all the blocks were completed. Without a design wall large enough to fit a king size quilt, it was often splayed out over my entire living room floor, moving all furniture as far to the side as possible. I had made and set aside my binding and promptly forgot about it. After receiving my quilt back from the long arm quilter, Janet Slater, I set about finding scraps large enough to make the binding. All I had was some brown and white large enough to make an easy flange binding. Of course, I found the original blue binding after I had completed the task and quickly kicked myself.
Second and Third Place - Janice Payne - Dream Big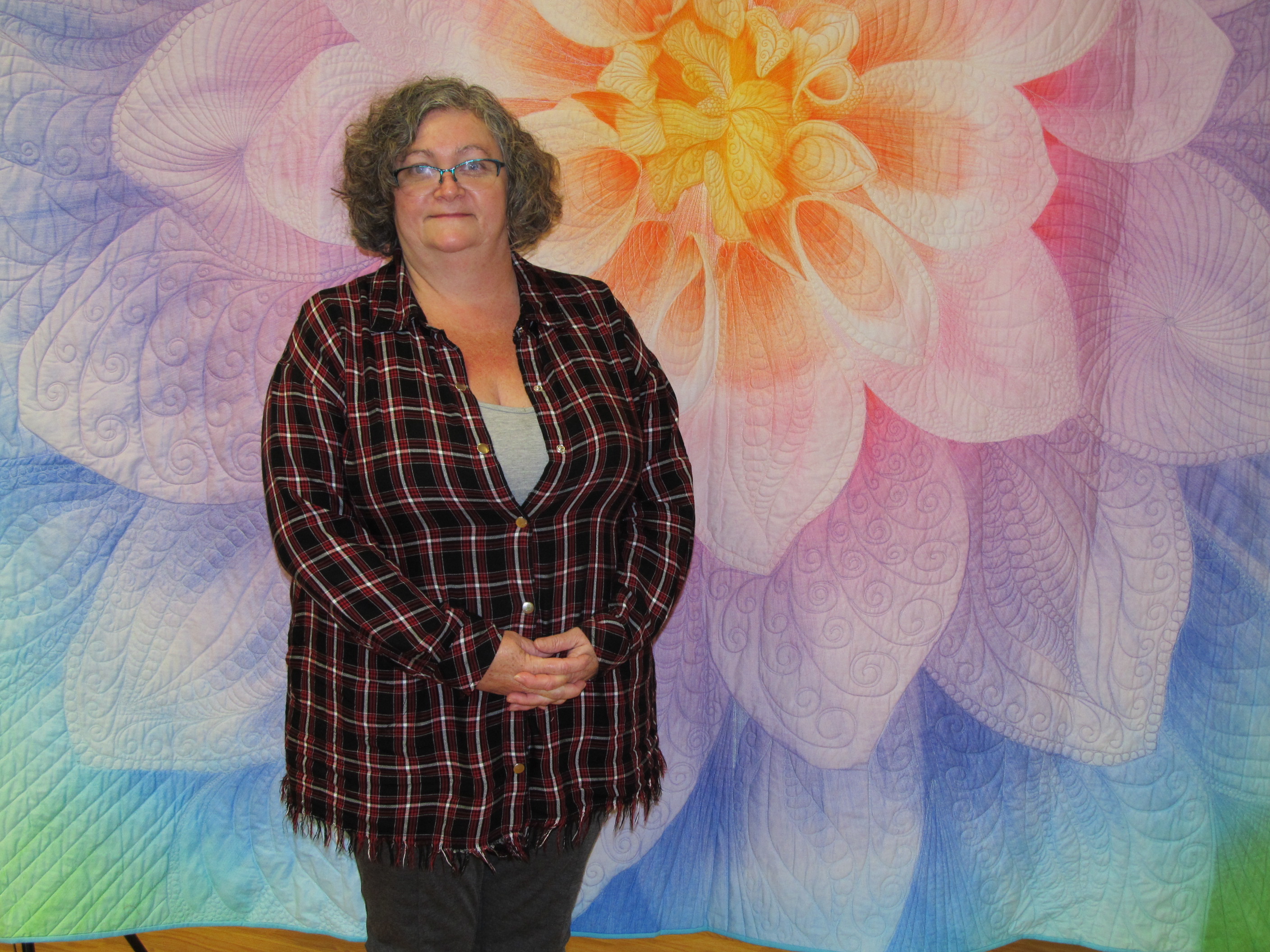 Photos